We spent this last weekend shooting a music video for our song "Small Frame". I ended up, through a series of lucky events, getting a permit for this beautifully creepy place off route 66. (Roy's Motel and Cafe).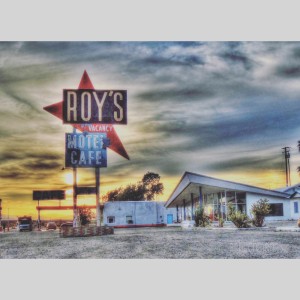 It's an abandoned motel from the 70s that still has all the old furniture set up, it even had an old piano in the lobby.
The video is in editing now, the goal is to release it by Halloween.
We had so much fun doing this, and can't wait to share it with you all.
Bye for now. 🙂